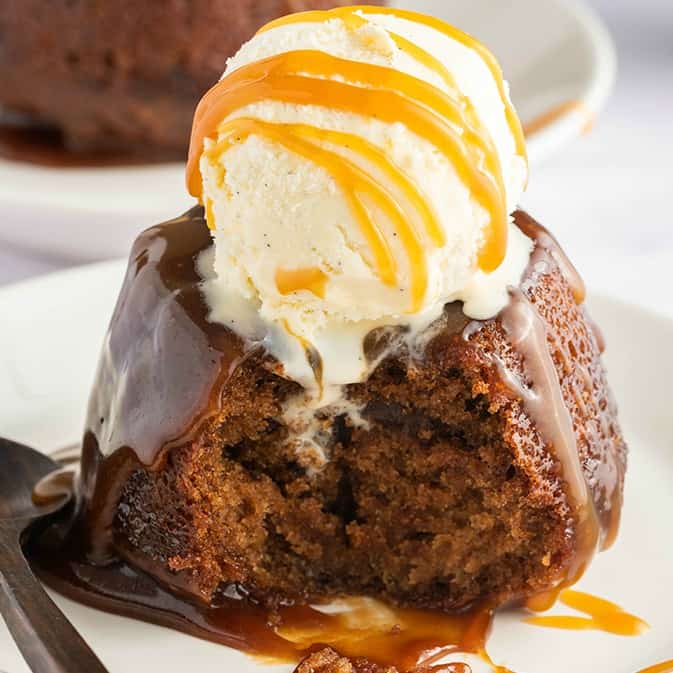 Who invented Sticky Toffee Pudding?
---
Like Roast Dinners, Ale, Scones and Fish n Chips the Sticky Toffee Pudding is an icon of hearty British cuisine – perhaps the daddy of desserts?
Loved by young and old it was the inspiration behind our latest Cheeky Moo milkshake flavour. Our new Sticky Toffee shake is created from toffee flavour ice cream and sticky toffee pieces. Simply blend with 200ml of milk for that memorable taste – synonymous with both Sunday dinner at Grandmas and a fine meal at an up-market restaurant! Sweet, intense, and so wonderfully moreish! So how did this iconic pudding come to be?
---
The history of the almighty Sticky Toffee Pudding
The origins of the Sticky Toffee Pudding are disputed between three regions of the UK
The Udny Arms Hotel in Newburgh-on-Ythan, Scotland claim to have first served Sticky Toffee Pudding in 1967. It still appears on the menu to this day and is served with clotted cream ice cream – mmmm!
Hang on a minute say Yorkshire – they claim the landlady at the Gait Inn in Millington invented it in 1907. However you'll find few people at the pub these days knowing much about it.
The final claim comes from Cumbria. In 1948 Francis Coulson opened the Sharrow Bay Hotel in Ullswater and in 1960 an "icky sticky toffee sponge" appeared on the menu.
So to conclude – the evidence is inconclusive! It looks like the origins of this icon pudding will perhaps remain a mystery forever more…but we do know it's not going anywhere anytime soon!
Cheeky Moo Sticky Toffee Shake
---