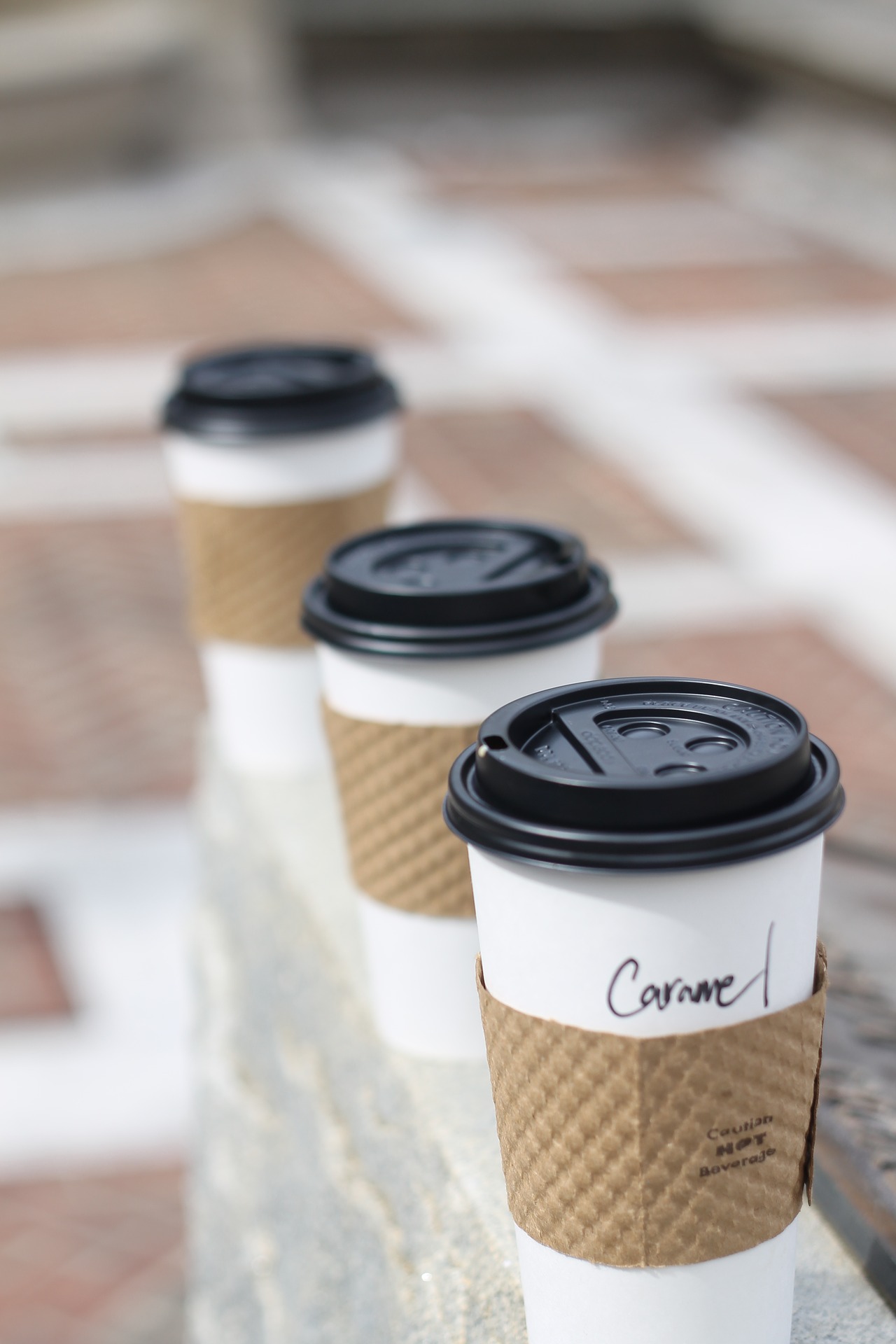 Takeaway is Here to Stay: Café Consumer Trends for 2022
In 2019 we saw takeaway demand surge as the Covid-19 pandemic hit the hospitality sector. However, the latest market analysis shows restaurant and cafe consumer trends towards takeaway are here to stay.  We explore what this means for cafes and how you can optimise your offering in 3 simple steps. 
Takeaway trends in the café sector
Takeaway has been a growing sector since pre-pandemic times. Consumer research intelligence, Mintel, published reports of takeaway growth before the Covid-19 pandemic. Yet despite the significant impact that Covid played on the restaurant and café industry as retail establishments closed, restaurant market analysis shows that consumer trends towards takeaway are set to continue. Takeaway usage in 2020 saw an 81% surge, which was sustained in 2021. 2022 demands greater takeaway café offerings to respond to consumer trends.  
What the growing takeaway consumer trends mean for cafés
Understanding market shifts is crucial to getting ahead of the game. 
Consumers want to support local cafes
62% of consumers want to support their local cafes. The follows after 70% had concerns over the survival of their local cafes during the pandemic.
Hospitality spending is set to rebound
Alongside supporting local, consumer shifts in purchasing behaviour see low chances of changing. 80% plan to continue purchasing behaviour and habits within the foodservice industry. And 20% plan to visit more frequently.  
With takeaway coming out top and spending up, café owners need to be prepped to avoid losing market share. Understanding your local audience and improving your takeaway offering is critical to retaining loyalty as the industry is set to surge. 
How to improve your café takeaway offering in 3 simple steps
So, takeaway growth is set to continue in 2022. But, as a café owner, how can you capitalise on this? And how can you respond quickly?
1. Versatile café products
A simple way to respond to increased demand for takeaway without the risk is selecting versatile products. You want to be ordering concepts that can easily be adapted for takeaway, so these can work for both dine-in and takeaway visits. Soups are a great versatile product that can be easily adapted for takeaway with the right packaging.
Pro tip: Make sure you are ahead of seasonal trends. Order your product assortment ahead of the curve to capitalise on consumer demand.
2. Takeaway café packaging
Having the right product only gets you halfway there. Keep your product looking premium with luxury cups, lids and straws. Soups are one example that works excellently in a premium coffee cup with a flat lid, ideal for resting a local bread roll on top.
Pro tip: Look for packaging that can work for multiple concepts (think food as well as drinks) to reduce spend and storage requirements.
3. Shout about your café offering
Let your audience know what you're offering. Not just an online menu – grab them in the street. POS is a really simple way to do this. Posters, table talkers and product-of-the-day boards can be placed close to the window to drive footfall. Or drive revenue a step further with pavements signs positioned outside for best-selling concepts.
Pro tip: Look out for a supplier who offers POS free. For more premium POS (such as a product of the day board and pavement stands), you can often find discounts when purchased as part of or an add-on to a bundle.
Boost your takeaway offering with Projuice
At Projuice, we pride ourselves on providing high-quality café concepts for the UK food industry. We source sustainably with as much of our produce from the local fields as we can. Ourproducts are packaged at source for optimum freshness and flavour. Our taste for premium flavours has earned us Great Taste Awards for multiple years in a row.  
Vegan and organic – alongside our main product range, we have created delicious vegan shakes and sorbets. We have dedicated organic ranges for smoothies and our Devon Roots soups.
Pre-portioned products – We pioneered the pre-portioned smoothie and shake concepts. These minimise waste and simplify the process from package to plate in 3 easy steps, removing the need for staff training.
Direct delivery – Our Projuice refrigerated and frozen vehicles deliver direct to cafes across the UK with free next day delivery to London (currently available on Tuesday, Wednesday and Friday's).
Get started overnight – Our range of products assures you have everything you need to get started, from ingredients to blenders to cups and more. We have created discounted starter bundles for a wide variety of products so you can test our concepts and flavours yourself. We also offer a range of POS free with any order so you can maximise revenue. 
Discover the full range online. Or for further information and recommendations, get in touch or call The Projuice Team on 01395 239500.