Description
Create your own Custom Smoothie Bundle!
You choose your milkshake flavours and the price is calculated based on your selection with delivery included! Choose any 6 smoothies from the smoothie range to build your custom smoothie bundle! This includes the full list of our classic, organic and superfood smoothies! A great option for cafes and restaurants looking to order smoothies in smaller quantities over the winter season!
Not sure where to start? We recommend at least one berry red, one green and one tropical smoothie! Get started with the bestsellers: Raspberry Heaven, Green Reviver and Passion Storm, then mix it up with some of the new trending blends – Matcha Power, Cherry Berry, Tropical Carrot. Prefer to range organic smoothies? Swap these out for the organic smoothie blends instead!
We recommend making these smoothies with our Apple & Pear Juice which perfectly compliments the flavour of every one of our smoothies. You will need 3 cases to make all the smoothies in this bundle. We recommend selling smoothies at an RRP of £4.50+.
The Custom Smoothie Bundle includes:
6 smoothie blends, up to 180 smoothie servings (depending on the flavours selected)
Smoothie Promotional Material: A4 counter card, 2x A3 Posters, 10x A5 Table Talkers – you will receive a Smoothie Promo Pack, and/or Organic Smoothie Promo Pack depending on selection.
Refrigerated delivery included
Serve smoothies in 3 steps:
Add 200ml of juice to a blender
Empty the contents of a smoothie sachet
Blend for 35 seconds & serve!

Check out the "how to video" tab to see just how easy it is to create delicious smoothies time after time. Get a 'How To Guide' for serving our smoothies in 3 steps with a free Smoothie Promo Pack!
Our smoothie sachets 
Our smoothie mixes only ever contain premium Grade A, sustainably sourced, 100% traceable fruit and vegetables. For example the bumble bees used for pollination of our strawberries in Morocco initially pass through a bath of fungicide which reduces the quantity and residues compared to spraying. The fruit and vegetables that we use in our smoothie sachets are sourced and frozen by Crops, our partners for the past 10 years. Crops own farms all over the world in a never ending quest to grow and supply the very best fruit.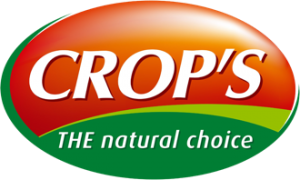 Get started with award winning smoothies
Our wholesale smoothie range contains a mix of superfood, classic and organic smoothie flavours! Some of our bestselling smoothies taste so great that they have even won Great Taste Awards! We recommend starting with a berry red, a tropical and a green smoothie for a balanced smoothie menu that offers something for everyone!
Got a blender? We recommend a commercial blender to blend our frozen products such as the Problend 950SE which has been specifically designed for our smoothies.
Promote your smoothies!
Promote your smoothie blends with our selection of Point of Sale promotional material! Enjoy a free Smoothie Promo Pack including posters, counter cards and table talkers with your first order. We also stock menu boards, pavement signs and smoothie of the day boards to help you promote and sell your smoothie range!