Description
Grade A Frozen Melon Balls: Honey Dew (10kg). Sustainably sourced from Guatemala. Supplied in 10kg frozen packs.
Origin: Guatemala
BOX DIMENSIONS: 39cm x 25.5cm x 22cm
We only supply premium IQF Grade A, 100% traceable fruit and vegetables. Our frozen fruit is always sustainably sourced, for example the bumble bees used for pollination of our strawberries in Morocco initially pass through a bath of fungicide which reduces the quantity and residues compared to spraying.
Frozen Melon Balls: Honey Dew (10kg)
Our frozen fruit has a variety of uses. Perfect for creating quality Smoothies and also Shakes. Use it in your recipes for Baking, Brewing as well as Jams and Chutneys. Defrost and use in salads such as Poke and much more..

---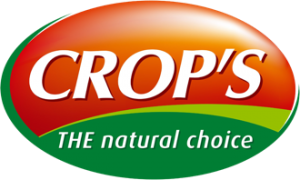 Our fruit and vegetables are sourced and frozen by Crops, our partners for the past 10 years. Crops own farms all over the world in a never ending quest to grow and supply the very best fruit.
---
The benefits of Frozen Fruit
Our fruit is frozen within four hours which allows us to harvest at ultimate peak ripeness and lock in the flavour.
All the frozen fruit in our range is unprocessed and 100 % natural
Frozen fruit has a long shelf-life so you can offer your products all year long without worrying about seasonality.
No waste – unlike fresh fruit only use what you need and then return to the freezer.