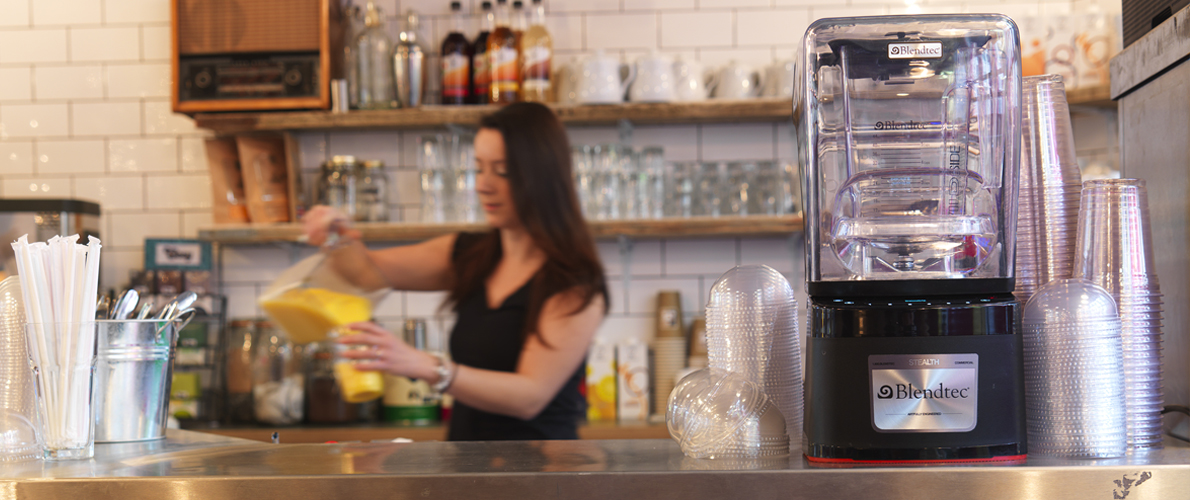 Which Blender is Best!
Are you looking for a commercial blender for your cafe or bar? With a wide selection out there the choice can be overwhelming. To help with your decision we've created the guide below:
I need a quiet blender
If your blender is to be located close to customers you will need a machine with a sound enclosure to reduce the blending noise.
We have three options to choose from:
Problend 950SE, Blendtec Connoisseur or the Blendtec Stealth
I need a blender for milkshakes
If you are blending our Cheeky shakes then you will need a robust blender to cope. The Problend 950 and 950SE has been designed with Cheeky shakes in mind, with precision angled blades to ensure effortless blending.
If you are blending shakes using soft serve ice cream then any of our blenders are more than capable.
I need a blender for smoothies made with frozen fruit and/or ice
Most commercial blenders will blend ice and frozen fruit with minimal effort. If noise is not an issue choose from any blender in our range!
I'm on a budget so I need an affordable quality blender
There is really only one option here – the Problend 950/SE. At less than £200 you can create luscious thick smoothies, shakes, cocktails and frappes time after time after time.
I need a blender that I can sink into the work surface
You can sink both the Blendtec Spacesaver Connoisseur and the Blendtec Connoisseur into a work surface or bar. Full instructions on how to do this are included in the blender manual.
I'm a very busy cafe/bar – I need a blender that can cope
The Problend 950/SE will easily blend 75-100 drinks per day but if you require more than this the Blendtec Connoisseur is the one for you which will cope with 150+ blends per day.
If you need further advice please don't hesitate to get in touch.
Give us a call on 01395 239 500 or send us a message @ info@projuice.co.uk