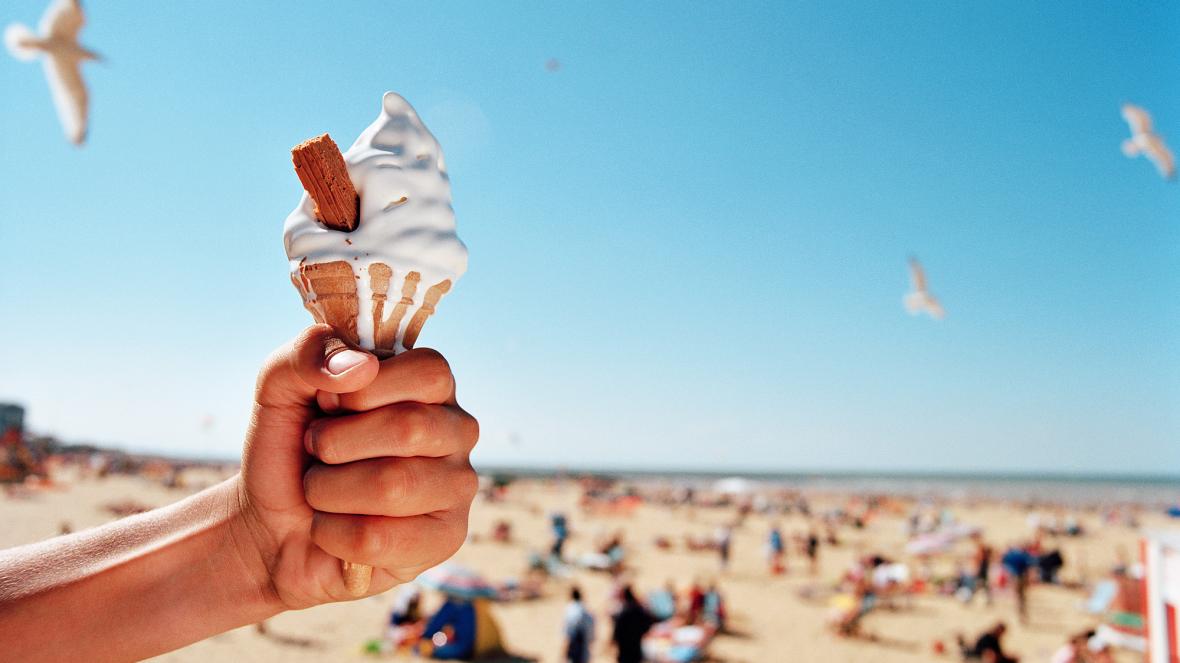 Treats on the Beach
Oh, we do like to be beside the seaside here in the UK – and when we're there we do like to indulge in a little treat or two – whatever the weather!
Here we look at a few seaside foods that bring back memories and make us long for a day at the beach.
Rock
Is there anything more synonymous with a day out at the beach than a stick of Blackpool rock!
These magical sticks of sugar hold a certain allure for both young and old. The barely legible words running from one end to the other, the unnatural colour and the sweet, sickly smell all combine for something quite wonderful!
Slush
Gert Slush! Perfect for a hot day at the beach these refreshing flavoured crushed ice drinks are a favourite with all ages. Will you make your choice based on flavour or the colour your tongue will turn!
Cockles, Winkles and Whelks
Not quite as popular as they once were! Your grandparents may reminisce about visiting the seaside and using a toothpick to enjoy a warm bag of boiled shellfish! Served with plenty of pepper and vinegar. Mmmm….maybe!
Doughnuts
There is no jam, custard, fancy sprinkles or toppings here – just deep-fried in front of you and coated in plenty of sugar. Watching the sun go down over the sea with a paper bag of these beauties is pretty hard to beat!
Fish n Chips
The classic British supper! Crispy battered fish with a mixture of soft fluffy chips and crunchy smaller ones – all doused with lashings of salt and vinegar. Add on a pot of mushy peas of curry sauce for the ultimate experience – is there anything more satisfying! Make sure you find a spot away from the ever-increasing number of pesky seagulls and enjoy!
Candy Floss
Parents worry about its nutritional value – kids most definitely do not. There are few foods (if you can call it a food!) that put a bigger smile on children's faces! The perfect seaside snack to create memories and iconic photo moments!
Ice Cream
Ahhh Ice Cream. The daddy of the seaside. A trip to the beach is just not complete without an ice cream. Be it Soft Serve or Scoop it is impossible to resist – especially if the sun is shining bright! Do you go for a flake, strawberry sauce, or even a double scoop!
The options are endless and hungry beachgoers are happy to queue around the block for creamy satisfaction.
For the café/shop owner profit margins can be fantastic. The One-Shot dispensers are an easy simple way to add ice cream to your menu without huge expense. Wonderfully simple – they require no training, minimal cleaning and you can serve over 240 portions an hour. With a choice of 4 ice cream flavours, 3 frozen yogurt flavours plus a vegan sorbet you can cater for everyone.
Make the most of the Great British Summer of 2021 – and in the (sort of) words of Eminem You need to get One Shot, do not miss your chance…….This opportunity comes once in a lifetime!