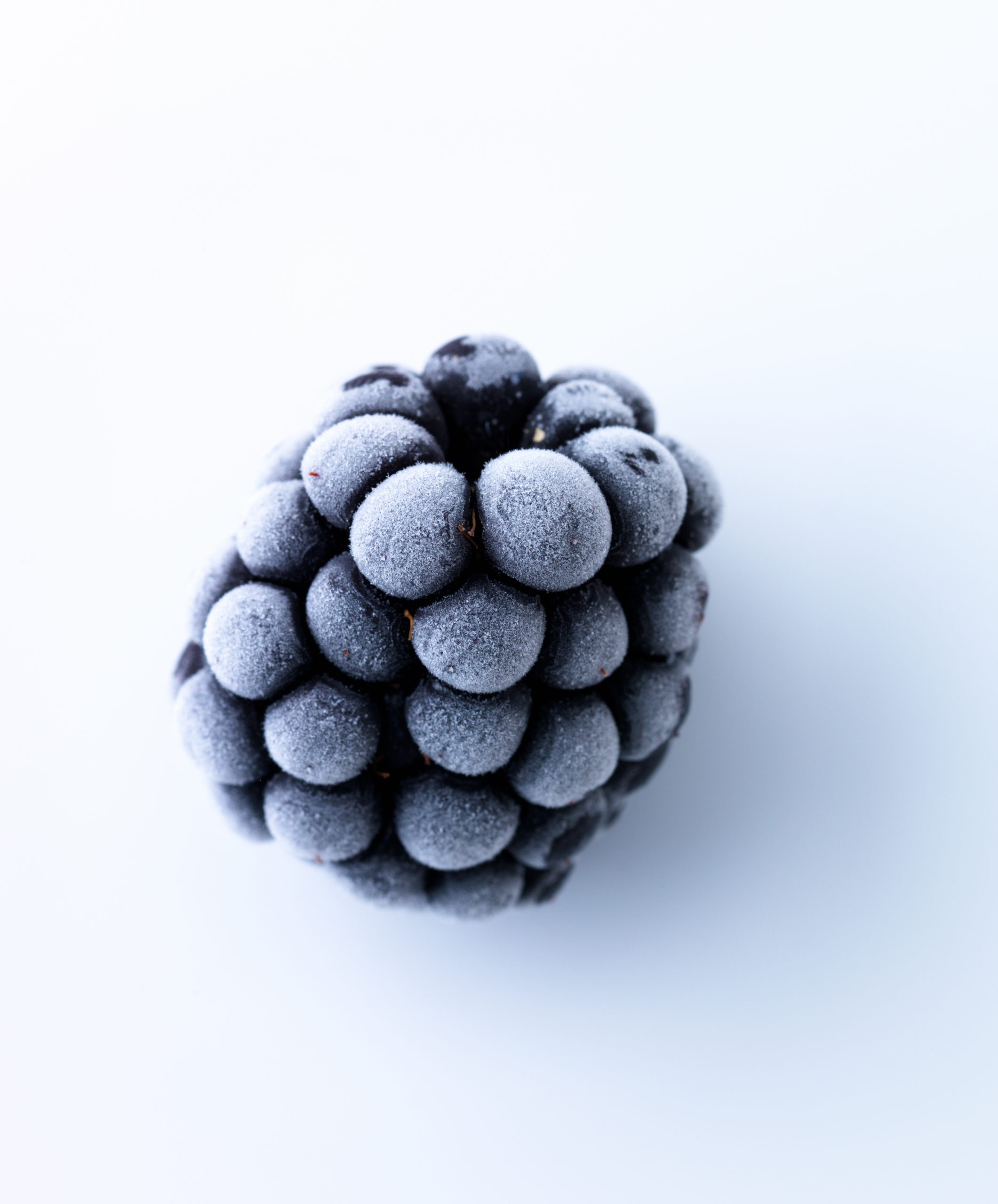 Pros and Cons of Using Wholesale Frozen Fruit in Your Café
For cafes, restaurants and commercial kitchens looking to make their own recipes, wholesale frozen fruit suppliers are a great choice. Frozen fruit distributors will often state they use IQF and Grade A products. But what do they mean and why are they important? 
We have created a guide to explain IQF and Grade A frozen fruit and the benefits and disadvantages to café owners of buying frozen fruit in bulk so you can make an informed decision about what you are buying in. 
What is IQF frozen fruit?
Individually quickly frozen (IQF) is common practice in the foodservice industry and means that each piece of frozen fruit and veg is frozen individually at an exceptionally low temperature (also known as a flash freeze). This prevents ice crystals forming in the fruit and veg cells, preserves the optimum nutrient value and flavour.  
Why is IQF important when buying in bulk?
When buying frozen fruit and veg in bulk for cafes or the foodservice industry, you should make sure that you look for bulk frozen fruit suppliers that use the IQF process. This is to ensure that products taste of a high quality, are in one piece for great presentation and are frozen individually rather than in one large lump. 
What is Grade A frozen fruit?
Grade A produce means that fruit and veg have been selected for peak ripeness. Peak ripeness means optimum flavour, nutrient value, Brix content and colour.
Why Grade A is important
If you are a cafe owner looking for a wholesale frozen fruit supplier, you should look for Grade A as well as IQF in your bulk frozen fruit and veg. Your result will be a much stronger and tastier flavour, more vibrancy in colour and a much healthier, more nutrient-dense product that your end customers will keep coming back for.
You will also have the best product format too to work with. By that we mean no hard, unripe fruit that has been finely diced. Your fruit will be pre-prepared based on its texture and profile at peak ripeness.
Pros and cons of using wholesale frozen fruit
There are many advantages to using bulk frozen fruit in your café. With the right supplier, you can save money, increase variety and save time.
Pros of using wholesale frozen fruit
Cost – buying bulk frozen fruit and veg from frozen fruit distributors is a cheaper way to purchase goods.
Versatility – buying frozen fruit rather than premade concepts means you can use the foods for multiple recipe items. For example, these can be used across breweries, bakeries, and confectionary.
Variety – buying in frozen allows for a wider variety of flavours than if bought fresh, giving you access to more exotic fruits to make your recipes more interesting and varied. For example, Acai Bowls.
Longer shelf life – buying frozen means freshness is locked in so you have up to 2 years shelf life in most cases before your fruit starts deteriorating. Compare that to fresh and you are looking at a few days of peak freshness!
No prep – the right wholesale frozen fruit supplier will have pre-prepared your fruit and veg for you and portioned in the best format for the foodservice industry to use. This saves time and increases efficiency.
Portion control – bulk frozen fruit is easier to portion control than fresh.
Reduces waste – frozen fruit packaged in bulk is more sustainable as less packaging is used than purchasing smaller quantities of fresh ingredients.
Health benefits – frozen fruit is often better for you than fresh if purchased from the right supplier. This is because the fruit is frozen after picking, meaning that it locks in more nutrients and flavour.
Full traceability – wholesale allows you to know where your ingredients are sourced from, the ethics of how they are grown and how they got to you. This is a lot more information and clarity than with fresh fruits and veg.
No additional ice needed – fruit is already frozen so no need for extra ice. This is particularly useful when making beverages!
Cons of using wholesale frozen fruit
Not locally sourced – wholesale frozen fruit is not usually locally sourced. However, most of the fruits available you would not find locally anyway. Take bananas for example, most often sourced from Costa Rica.
A more powerful blender is needed – frozen goods mean the need for a more powerful blender that can handle the solidity and frequency of use, and these are more expensive but worth the cost. You want to look for a commercial blender that is built for purpose.  
Why choose Projuice as a wholesale frozen fruit supplier
At Projuice, we pride ourselves on offering the highest quality frozen fruits available.
IQF – all our frozen fruits are frozen between 2-4 hours at their optimum ripeness. This allows for maximum flavour, optimum texture, and the preservation of vitamins. This also prevents fruits bulking together due to the IQF process.
Grade A – we only use the highest quality fruit and vegetables in our wholesale supplies. They are picked at peak ripeness for the deepest flavour, colour, and texture
Sustainable and traceable – we grow with respect for the environment with as limited energy and water consumption as possible.
Preprepared – whether sliced, diced or whole, we have preprepared our frozen goods so they can be added to recipes easily, saving you time.
Free delivery on boxes of 15 or more using our frozen vehicles.
Recyclable packaging – we always consider the sustainability of our packaging. We package each of our frozen fruits and vegetables differently depending on the requirements of the product. All frozen goods are contained within a recyclable cardboard box.
Or save time and let us deliver our award-winning combinations straight to your door! 
Café concepts ready to go – we have combined our frozen fruits and vegetables to create delicious recipes that have been tested repeatedly so you don't have to.
Shop our full range of wholesale frozen fruits and veg online. Or get in touch to discuss your requirements.