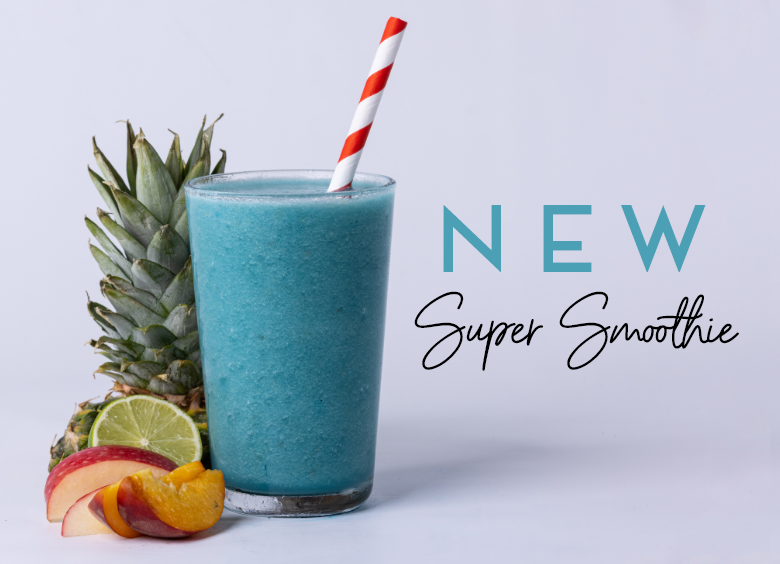 Projuice Launch New Smoothie Ahead Of The Spring/Summer Season!
Blue Blast Spirulina Smoothie
Projuice kick off the new year with the launch of a new super smoothie: Blue Blast! Packed with health-boosting powers, a subtly sweet flavour and vibrant blue colour, this blue spirulina smoothie will blast your customers into a new year of health!
This super smoothie is subtly sweet thanks to the white peach, apple, pineapple and banana with a tropical twist from the lime juice and super ingredient: blue spirulina! This smoothie is the latest entrant to our Super Smoothie range, among 7 other superfood smoothies!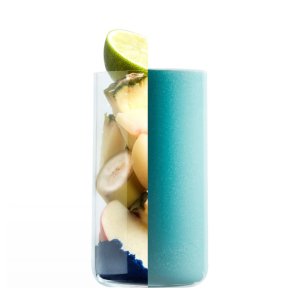 Spirulina Benefits
Bursting with benefits, this Blue Blast super smoothie is said to be great for heart health thanks to its ability to reduce blood pressure, lower harmful cholesterol levels and support weight loss.
Not only that but the plant-based protein within Spirulina, phycocyanin, has been shown to display anti-inflammatory, antioxidant, brain-protective and pain-relieving properties.
The super ingredient is also reported to be rich in magnesium, potassium and magnese. During research, Spirulina has been shown to reduce the occurrence of cancer and tumour size!
How To Buy Blue Blast Spirulina Smoothies
This Projuice Spirulina Smoothie is perfect served on its own but it can also be used to make a vibrant smoothie bowl topped with lots of fresh berries, nuts and seeds. Why not promote it with a fun fact about its health benefits alongside a Smoothie Of The Day Board?
Purchase our Blue Blast Spirulina Super Smoothie in wholesale boxes of 15 frozen smoothie sachets. Don't forget your free Smoothie Promo Pack!
Or bundle up for a seasonal menu special with our Spring Super Smoothie Bundle, delivery included! Retail value £607.50!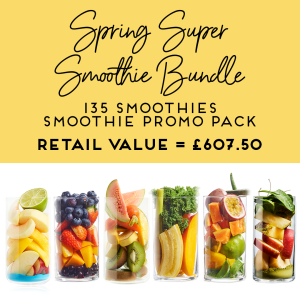 Further reading: Check out 3 ways to serve smoothies
Shop the full range of Projuice smoothies online. Or, get in touch if you would like to discuss the best smoothie range for your company!