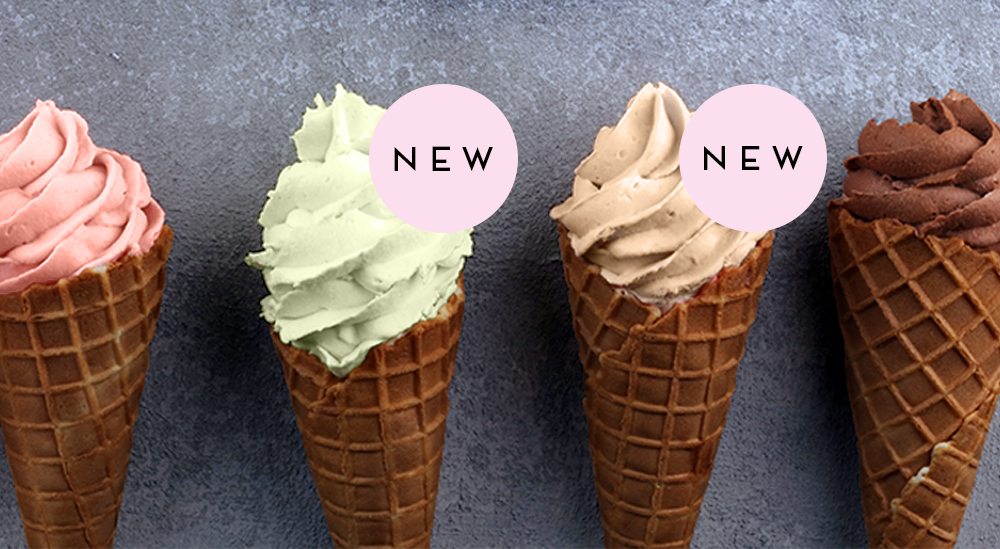 Swirl's Out For Summer – New Cafe Ice Cream!
The weather is heating up (slowly but surely) and we have got some new releases to share which will leave you melting!
We've launched two new indulgent Ice Cream flavours for the Spring/Summer season.
Pistachio Ice Cream – a light ice cream with a sweet and nutty flavour combined with undertones of almond. One to make your menu stand out!
Cappuccino Ice Cream– a subtle hit of coffee in a creamy ice cream with chunky chocolate chips. One for coffee lovers!
These accompany our Swirl Ice Cream machines that work perfectly in cafes, restaurants and small catering spaces!
Soft Serve Ice Cream Like No Other
Our ice cream and frozen yogurt are packaged in 6oz pre-portioned pods that are delivered frozen to use in our OS7 or OS8 Ice Cream dispensers. We offer 8 flavours in total including 6 flavours of ice cream and 2 flavours of frozen yogurt! This soft-serve style ice cream is the perfect cafe ice cream solution
We have specially developed our ice cream to offer a rich flavour and a thick yet light texture with the perfect viscosity to be dispensed into a soft swirl.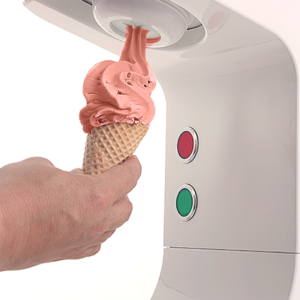 See our serving suggestions here – 3 Ways to Serve Ice Cream!
Get the Scoop on Our Swirl Ice Cream Concept
Our Swirl Dispensers serve over 240 6oz portions per hour and come with everything you need to get started! Get £311 of products included too in our bundles!
Why choose Swirl?
Slimline design: our ice cream machines are narrow so they can fit into small kitchens and worktop spaces.
Easy to assemble: simply slot the head into the base without needing any tools!
Minimal cleaning: unlike other soft-serve ice cream machines, our cafe ice cream is dispensed in individual capsules. This means the head of the machine only needs a quick wipe-down.
Get started fast – our bundle includes everything you need to get started with soft serve ice cream from the machine to an ice cream freezer to POS and ice cream!
Not sure which machine to choose? The machines are very similar, however the OS8 is our newest and most modern machine with a rounded design. This also has the benefit of easier cleaning and easier set up as this comes ready assembled.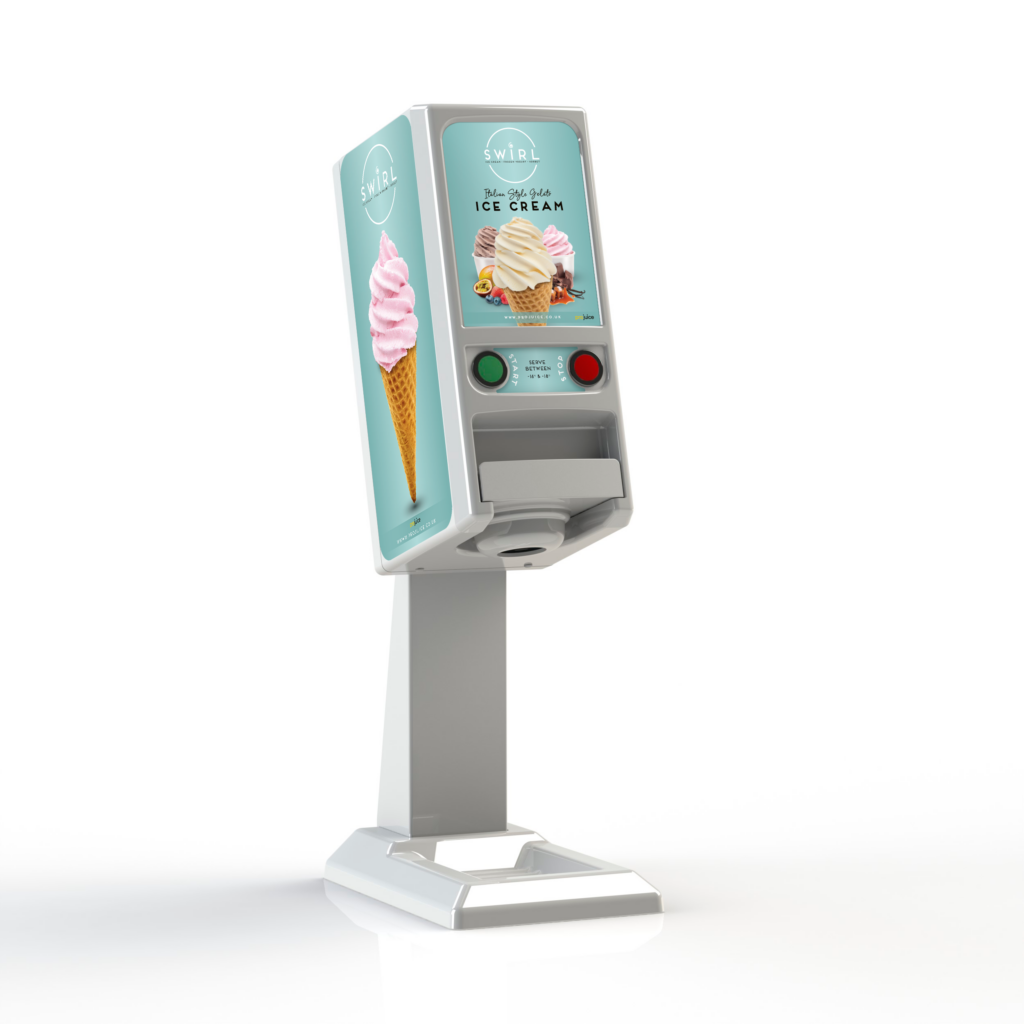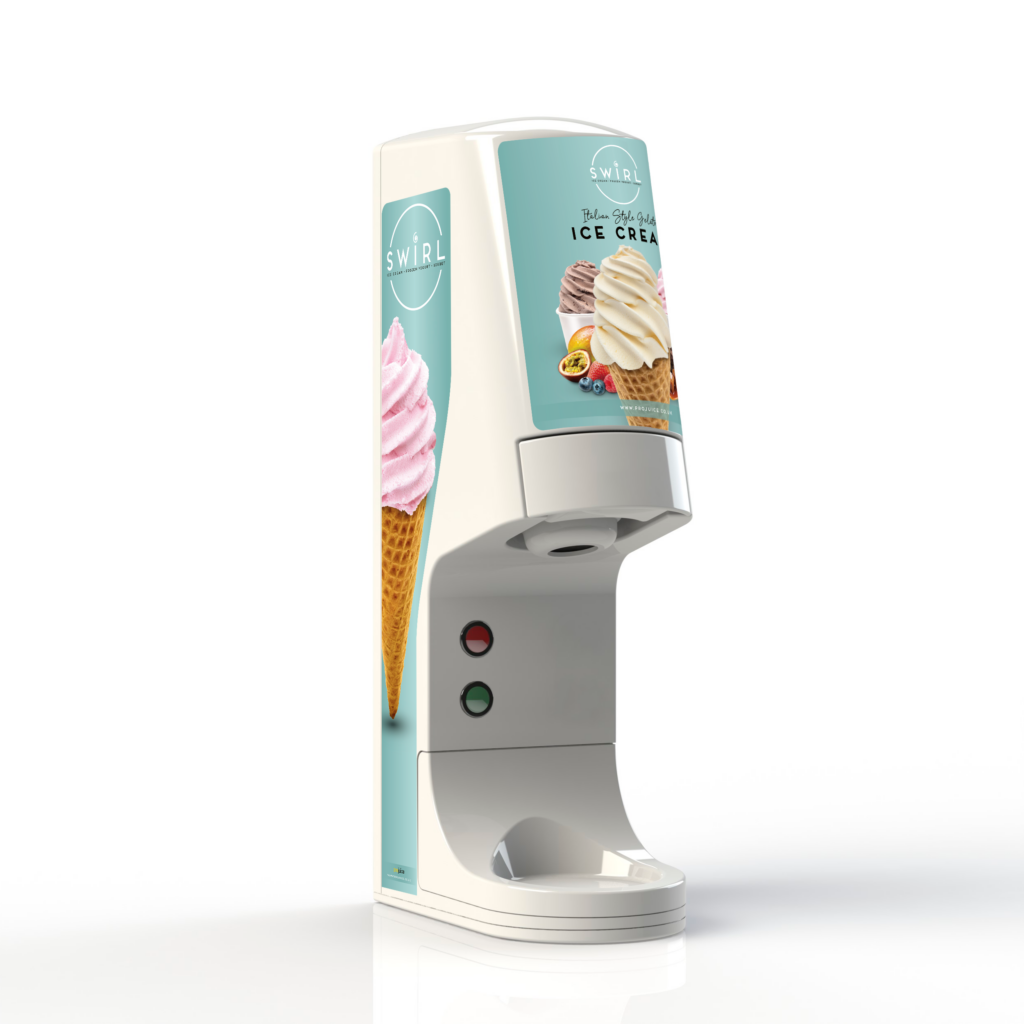 These work excellently as a froyo machine for a frozen yogurt bar or as a fast cafe ice cream solution behind the counter.
Soft Serve Ice Cream In Seconds
Serve Ice Cream or Frozen Yogurt with our Swirl Ice Cream Dispensers:
Remove a pod from the freezer
Peel off the protective tab and place the pod in the dispenser
Press the button to dispense the product.
Enjoy Great Margins
Make your cafe ice cream menu stand out with our sweet and sophisticated ice cream and frozen yogurt flavours! Serve at an RRP of £3.45+!
Get Started With Swirl Ice Cream
Start with the complete bundle with everything you need to get started including a dispenser, a magnetic menu board, pavement sign and 5 boxes of ice cream or frozen yogurt! Contact us to speak to our team or buy online now.