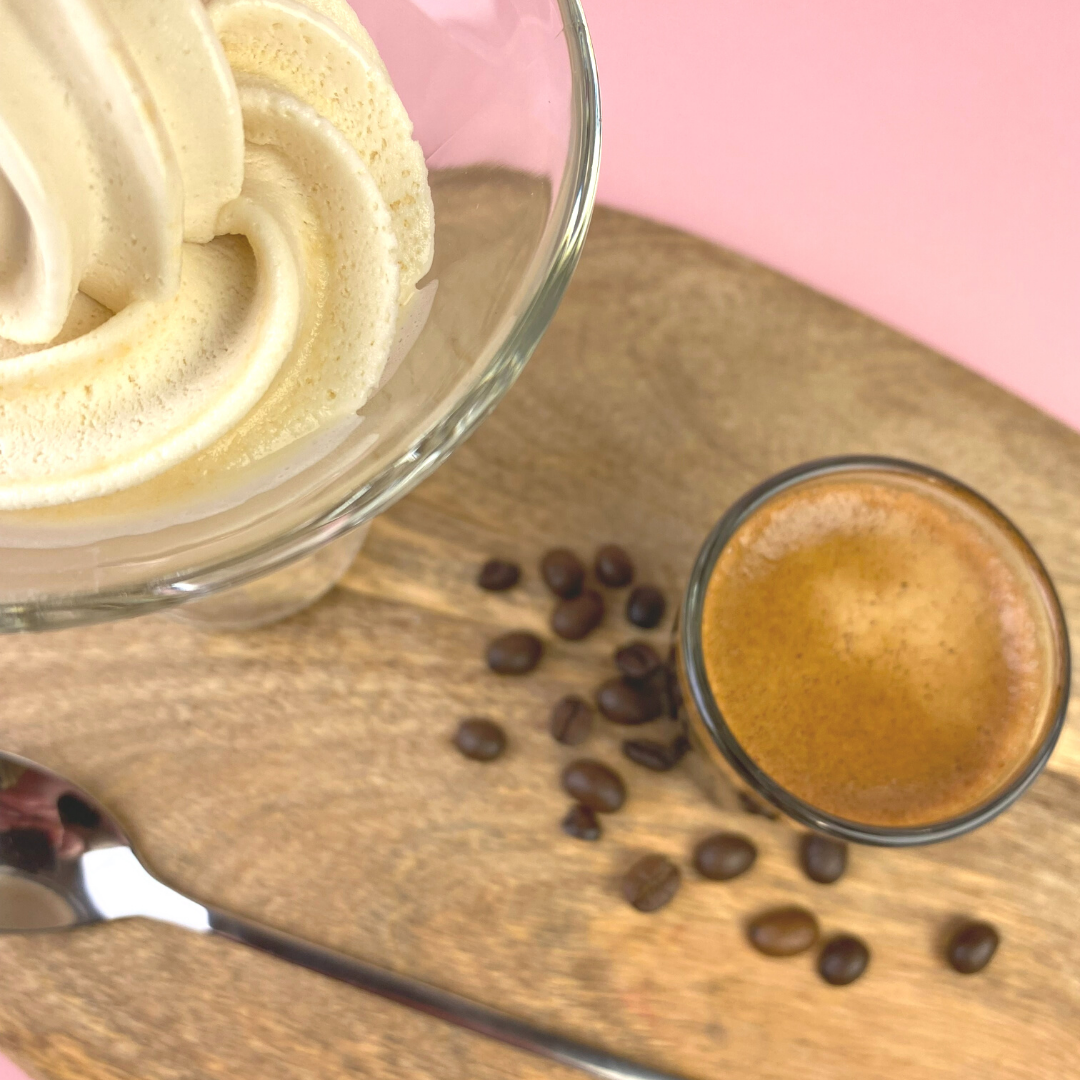 3 Ways With Ice Cream: Ice Cream Serving Ideas
So, how can food outlets capitalise on this? Ice cream is a very simple and easy product for cafes and restaurants: high margins and fast to serve. However, with a little extra effort you can create simple and delicious ice cream serving ideas that will not only create additional upsell options for customers, but will generate extra profit too.
The ice cream market has seen innovation and premiumisation of ice cream booming in the last year, with customers increasingly looking for ways to customise their orders. This follows a significant uplift in ice cream sales over the pandemic, supercharged by TikTok ice cream trends with key celebrities. Ultimately, consumers are looking to take ice cream to the next level. So, how can food outlets capitalise on this? We are here to show you how!
Ice Cream Serving Idea 1: Double Ice Cream Portions
Double up and dress up. Doubling your portions is a great way to customise flavour choices and add an upsell option to the menu. Take it a step further and garnish with sauce and toppings for a really premium and personalised treat that can be sold at a higher price point.
Ever tried serving frozen yogurt? This works excellently as a frozen yogurt idea for adding extra value. It is also a great healthier alternative to ice cream! This can be topped with fruit for a healthy snack on the go.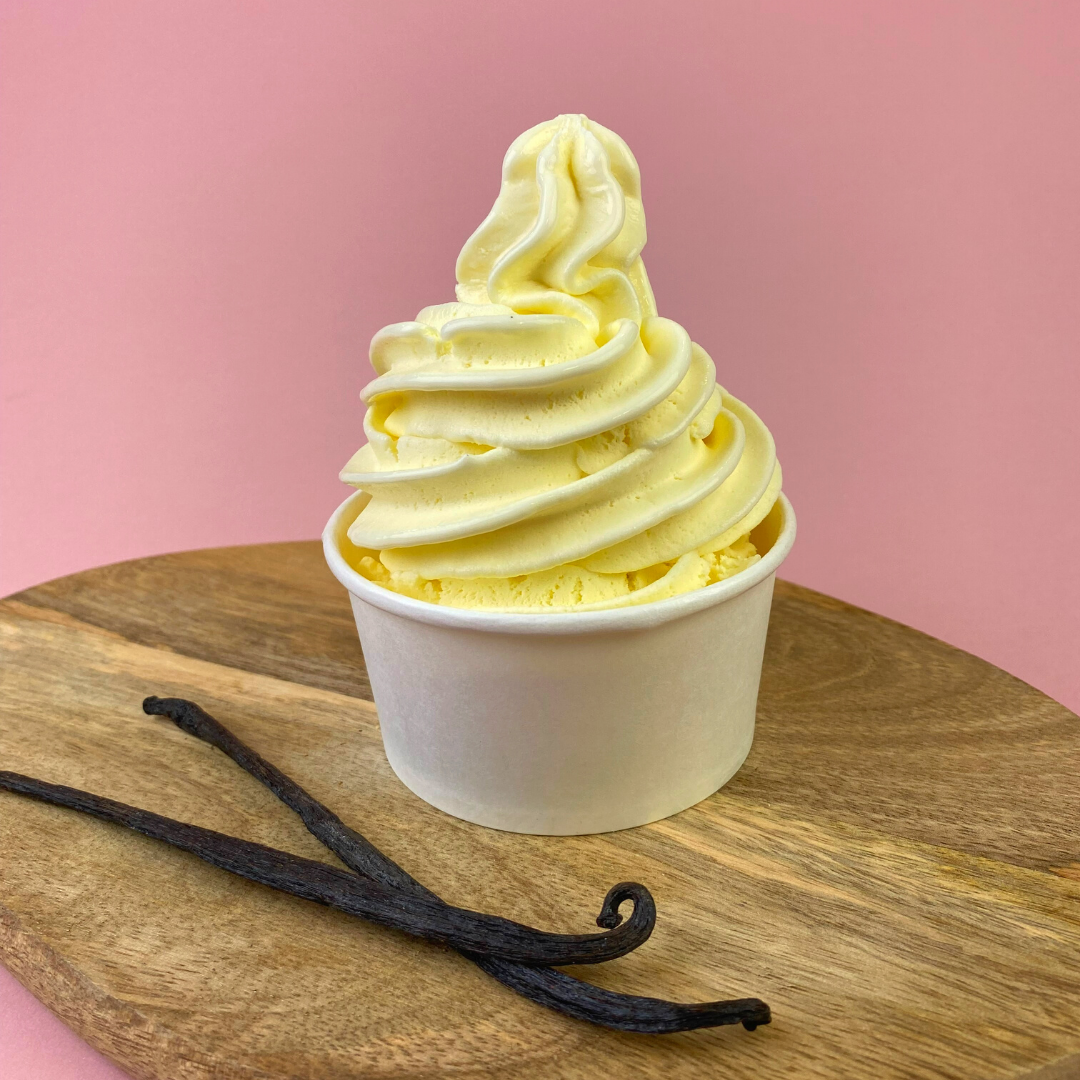 Ice Cream Serving Idea 2: Ice Cream for Dessert
A common question we hear is what to serve with ice cream. Well, we are here to help. We have two options for the coffee lovers and the indulgent treat seekers.
Brownie and ice cream serving idea
Serve cakes and bakes with ice cream. Any cakes and bakes you have on sale can be used for this.
Warm up your dessert, cake or bake
Add a swirl of ice cream, sorbet or frozen yogurt
Garnish with a dust of icing sugar, fresh berries, sauce or chopped nuts.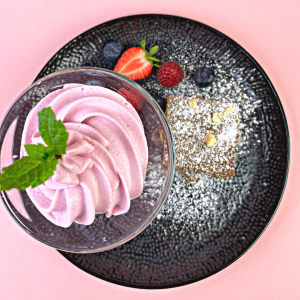 This ice cream serving idea works perfectly for restaurants as an evening or lunch dessert option, or for cafes to add upsell to cakes and bakes anytime of day.
Affogato serving idea
Transform your ice cream into a premium dessert of its own to grab those coffee addicts! We recommend serving on a nice slate or board.
Swirl ice cream into a bowl
Add a double shot of espresso
Garnish with a small brownie, shortbread or sprinkling of coffee beans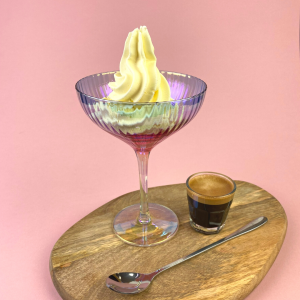 Ice Cream Serving Idea 3: Ice Cream Sandwich
Take your ice cream to the next level with an ice cream sandwich! Combine doughnuts, cookies, wafers and more with any flavour you like! For this recipe we tried using doughnuts and cookies. Let your customers choose their flavours and serve in seconds.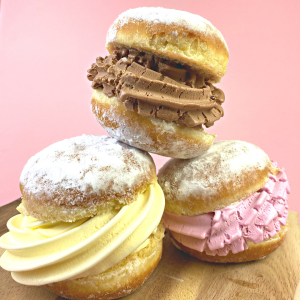 Ice cream doughnut sandwich and ice cream cookie sandwich
Dough nuts dough not get better than this!
Cut a doughnut in half or select 2 cookies
Swirl ice cream on one half
Top with the other half and serve!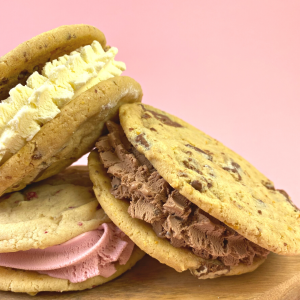 Pro tip: take it up a level with iced ring doughnuts and garnish with sauce and more!
The Best Ice Cream and Frozen Yogurt Machine for Cafes
All this is not possible without the right product and equipment. We recommend using Italian style gelato ice cream for a more premium product. At Projuice, we sell premium Italian style gelato ice cream with ice cream and frozen yogurt machines that dispense product into the perfect swirl at the push of a button.
We like to think of these dispensers as the Nespresso of the ice cream world: premium gelato style ice cream served at the push of a button. The OS7 Dispenser is our more budget friendly dispenser with a slimline design, starting from £995. Or try the OS8 Dispenser for a more premium look with self-cleaning function!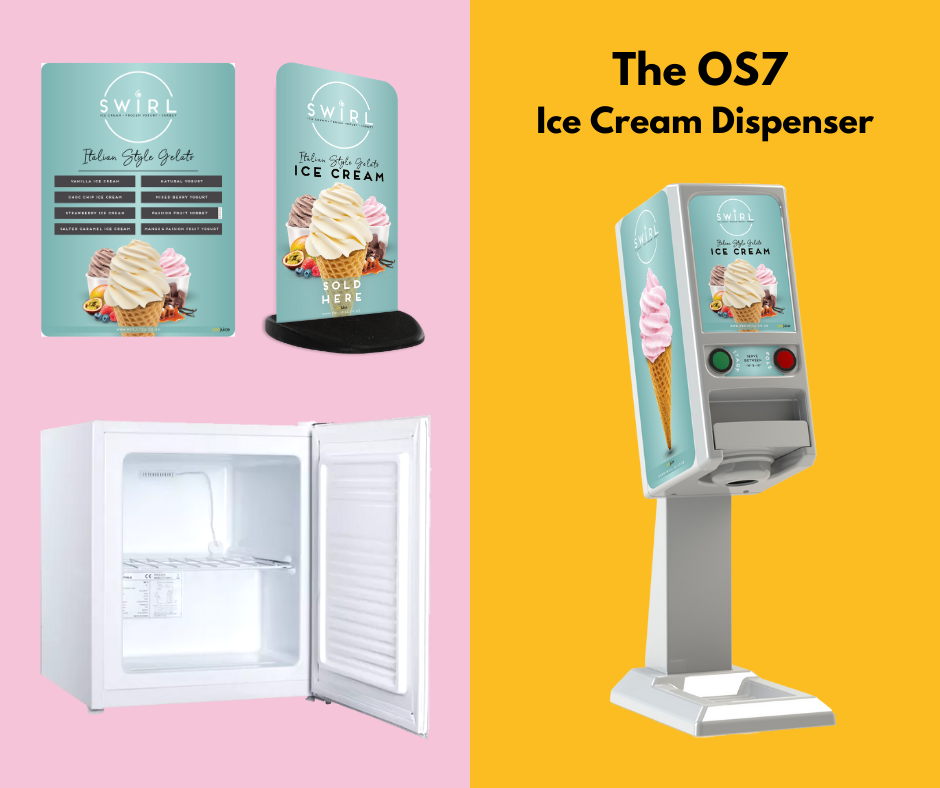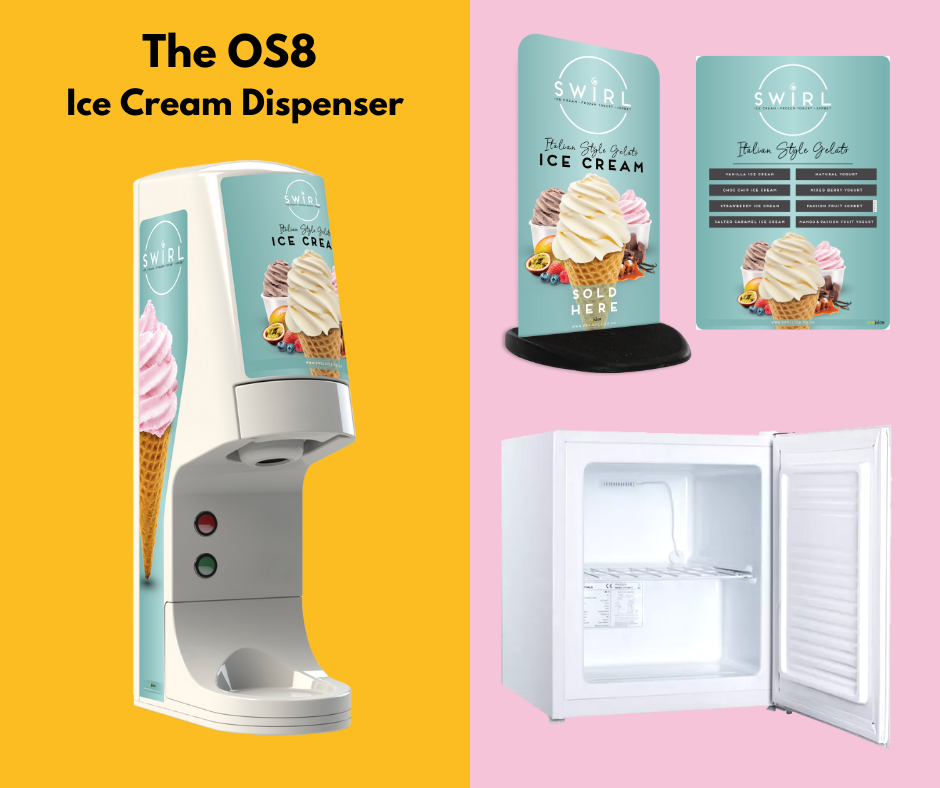 As a wholesale ice cream supplier, we supply everything you need to get started with your ice cream café menu. We stock ice cream wholesale equipment, product, promotion and storage. Our ice cream dispenser bundles include the dispenser, a commercial freezer, menu board with magnetic flavour cards and a pavement sign to advertise the product. Choose from ice cream, sorbet and frozen yogurt.
We've got you covered with cones, paper tubs and wooden spoons too so you can offer both dine in and take away occasions whatever the weather.
Further reading: 3 Ways with Shakes and 3 Ways with Smoothies – 3 recipes, 3 price points and 3 serving ideas.
Shop the full range of café concepts online now. Or get in touch to discuss stocking your cafe.
Shop our range of award winning, premium café concepts online. Alternatively, contact The Sales Team who will be happy to answer any questions.