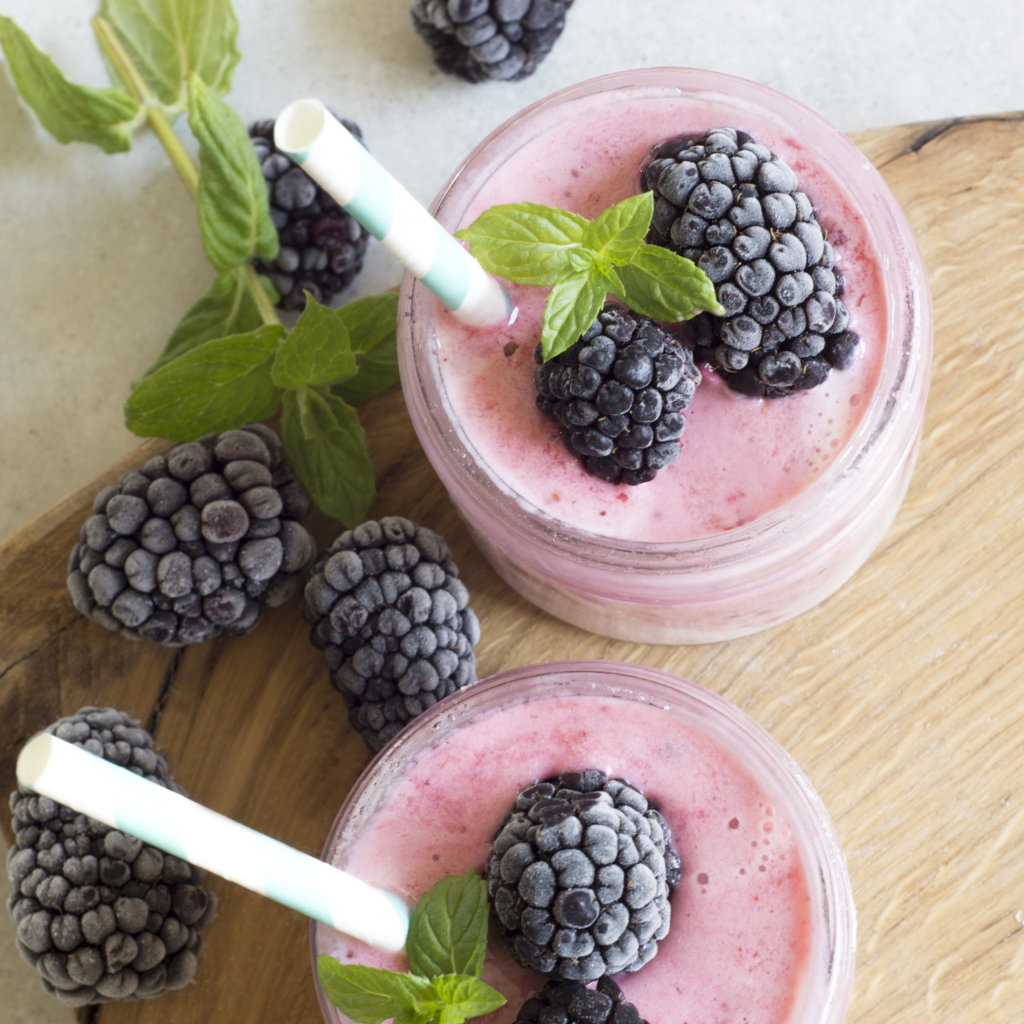 Frozen Smoothie Fruit: How To Select The Best Smoothie Supplier
Sourcing frozen smoothie fruit for your café or restaurant can be tricky when starting out with serving smoothies but it doesn't need to be. We are here to help with a guide to finding a frozen smoothie fruit supplier. And what you need to look out for to ensure your smoothies are the best on the street!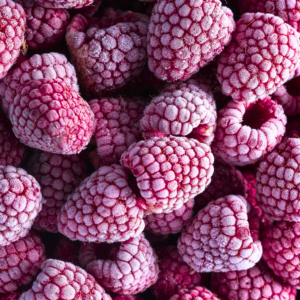 What To Look For In a Frozen Smoothie Fruit Supplier
Looking for a wholesale frozen smoothie fruit supplier or frozen smoothie manufacturer in the UK? Interested in speeding up your frozen smoothies serving time by finding some frozen fruit smoothie packs? Here is what you need to look for:
High-Quality Fruit
Great-tasting smoothies are only as great as the frozen smoothie fruit that goes into them! Look for Grade A fruit picked at peak Brix Level that is individually quickly frozen (IQF).
This means your fruit is picked at peak ripeness for the sweetest flavour, deepest colour and optimum texture. Being IQF, the fruit will be frozen in single pieces, speeding up the time it takes to prepare and blend.
The best frozen smoothie fruit mix will contain all of these and will allow for café smoothies with a vibrant colour and strong fruity flavour!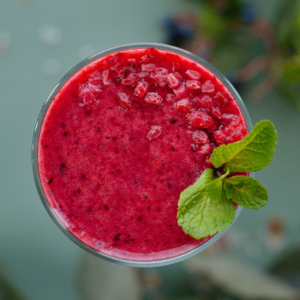 Pre-portioned Sachets
Look for frozen smoothie packs that are pre-portioned into single servings. This makes it fast and simple for you to serve smoothies. Even better, look for recyclable smoothie sachets to reduce your footprint!
Great flavour combinations
Choose a wholesale smoothie supplier with ready-made smoothie sachets –i.e. a frozen smoothie mix! This means they have tried and tested their smoothie combinations so you don't have to! They can also source all the ingredients together so you don't have issues with missing flavours!
You can even mix up your range by changing it with seasons!
Our Frozen Fruit Smoothie Packs
At Projuice, we offer frozen smoothie fruit sachets that are made with the best quality fruit. Our frozen smoothie fruit is Grade A, picked at peak Brix level and individually quickly frozen! Our frozen smoothie packs have won numerous Great Taste Awards for their great-tasting flavour!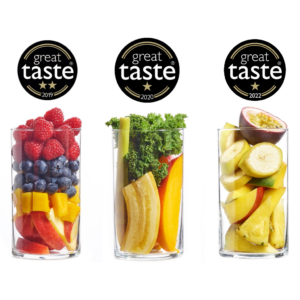 We have designed our smoothie flavour combinations to work with just 1 juice every time – Apple and Pear Juice. This is the best smoothie juice out there combining sweet pear with the acidity of the apple for a perfectly balanced juice that brings out the flavour of all that perfectly grown fruit.
We pre-portion all of our smoothies so they are fast and easy to serve, offer consistency and can be served in 3 simple steps! 1) add 200ml juice to a blender, 2) add the contents of a smoothie sachet and 3) blend for 35 seconds and serve!
Interested in placing your first order? Add a free promotional pack to your basket to promote your award winning smoothies in style.
Wholesale Smoothie Supplies
Take your smoothie game a step further with wholesale smoothie supplies! Make, blend and serve delicious café smoothies every time! As smoothie suppliers, we have everything you need to start selling smoothies!
Why Choose Projuice For Your Frozen Smoothie Fruit?
If your looking to take your smoothie game a step further then Projuice is here to help. Take the hassle and time out of serving freshly blended café smoothies by using our premium, award-winning smoothie café concepts.
Choose from 19 flavours of tropical, berry and green smoothies – all vegan, some organic and some with Great Taste Awards! We also have an exciting new Blue Smoothie full of superfoods to make your menu stand out! We sell in wholesale quantities and prices so you can bulk-buy smoothies as needed.
Our frozen smoothie fruit sachets are pre-portioned for speed and consistency with serving. These are made with high-quality fruit for a great flavour. We have also been recognised by the most prestigious industry body, The Guild of Fine Foods! 3 of our smoothies have won Great Taste Awards!
Contact us to try the range or shop online now!