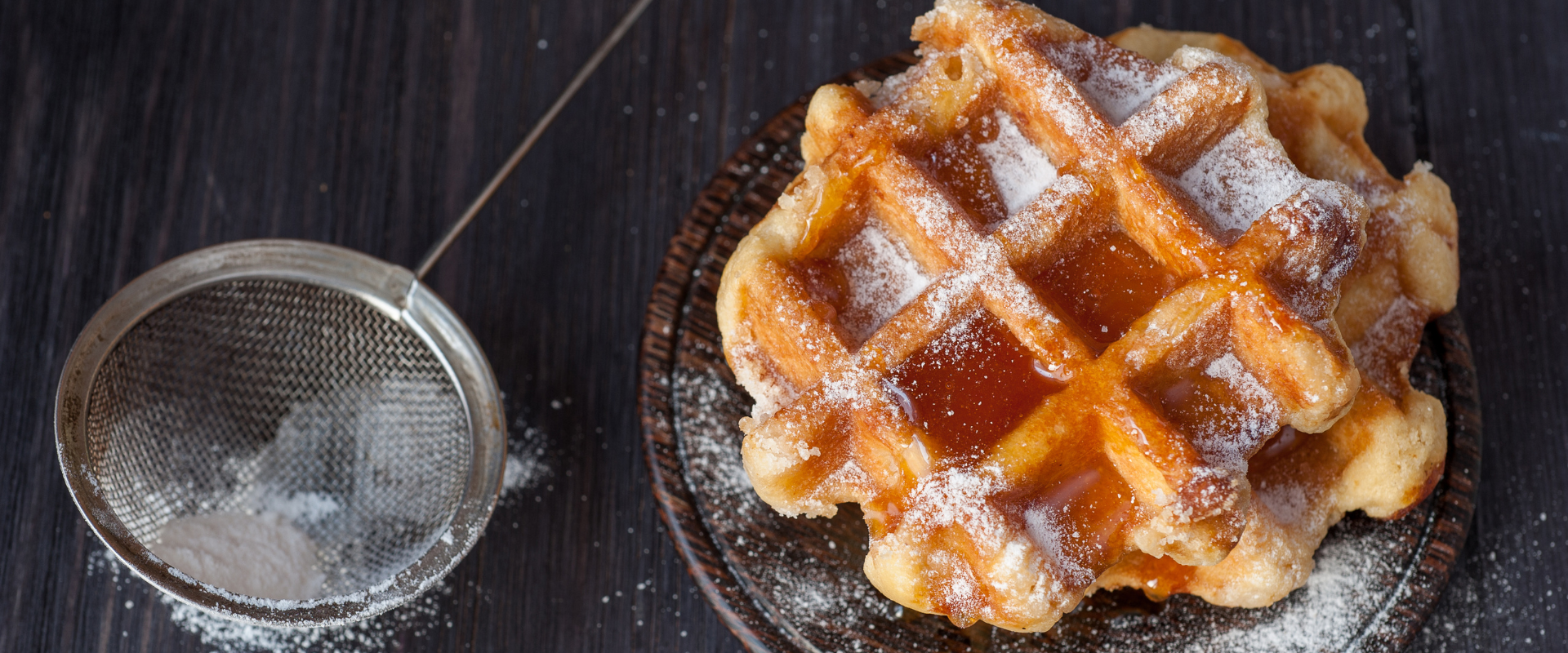 History of the Liege Waffle
Legend has it that the Liege waffle was invented when the Prince-Bishop of Liège (a city in Wallonia, Belgium), asked his cook to prepare a special pastry made with the newly introduced pearl sugar. The Prince-Bishop was so greatly impressed by the aroma and taste of the Liege waffle that recipe was shared over Belgium and passed down over time.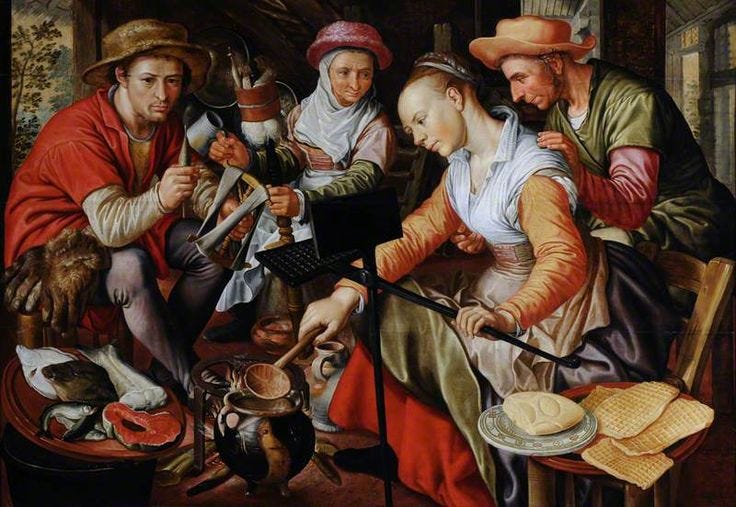 Did you know…
The first recorded 'waffles' were similar to wafers and cooked between two metal plates!
The Liege waffle was first introduced as Gaufre de Liège – waffle of Liege (Liege waffle).
Popular cafe waffles
There are four waffle types found in cafes worldwide:
Belgian waffle – First debuted in 1958 at a world trade fair in Brussels. Large serving sizes and lots of pockets, perfect for catching syrup.
Liege waffle – Adapted from brioche bread and studded with pearl sugar for more crunch, has a caramelised outside to avoid soggy waffles!
Stroopwafel – Thin and round waffles sandwiched with caramel filling – more of a biscuit than a waffle but a perfect treat with coffee. Rest on top of your mug to warm up the gooey caramel!
American waffle – Designed thinner and denser than the Belgian waffle and made with smaller pockets.

Why choose liege waffles?
Although the Liege and the Belgian waffle were both founded in Belgium, they are very different! Liege waffles have a distinct crunchy and bread-like texture, whereas the Belgian waffle is lighter and softer.
Liege waffles are the most popular waffle choice for cafes and street vendors due to their incising aroma, sugar caramelised coating, sweet flavour and ideal portioned serving size.

Projuice waffles!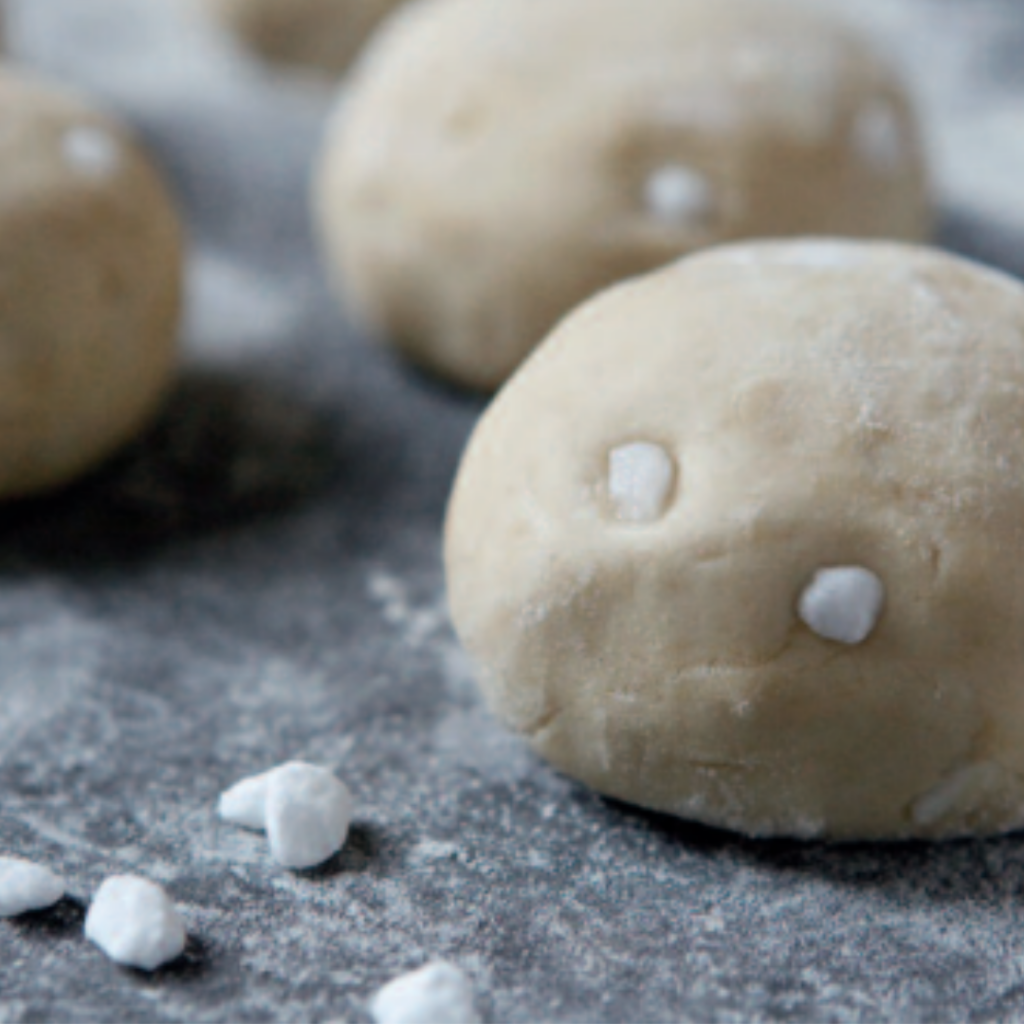 Projuice has sold authentic Belgian Liege waffle dough since 2020! Pre-portioned frozen dough studded with pearl sugar.
Rated 5 stars by customers
Attract customers with sweet waffle aroma as they cook
Authentic and premium Liege recipe
Yeasted dough with pearl sugar
In 2022, Projuice launched the Easy Liege Waffles! Pre-cooked waffles, benefits include:
No waffle iron required
Pre-cooked and individually wrapped
No product waste
Fast and easy to serve
Interested in selling waffles? Projuice bundles include delivery and free promotional material!
Also, newly designed promotional material to help sell your waffles: