Description
The Green Reviver Smoothie is the only smoothie to have ever won two Great Taste stars! This combination of Curly Kale, Lemongrass, Banana and Mango is a healthy and zesty delight. Unlike other green smoothies that can be pretty tasteless, the lemongrass hit in this smoothie blend really brings it to life and will leave your customers coming back for more! A bestseller for a reason, this green smoothie tastes so good that it received Great Taste Awards multiple years in a row!
As a wholesale smoothie supplier, our frozen smoothie blends are pre-portioned into individual 150g servings. This means they are quick to serve, reduce product waste and improve serving consistency!
Enjoy great margins! Price per sachet = 82p. We recommend selling at an RRP of £4.50+ per smoothie.
Vegan and gluten free
Pre-portioned into 150g sachets
Serve in seconds in 3 simple steps
Free promotional material
Packed in wholesale smoothie boxes of 30 servings, supplied frozen
30 Box Dimensions:26cm x 39cm x 13cm

See the whole range of Smoothie Sachets here.
Serve Green Smoothies in seconds!
Create the perfect Green Reviver Smoothie in 3 simple steps!
Add 200ml of juice to a blender
Empty the contents of a smoothie sachet
 Blend for 35 seconds & serve!

Check out the "how to video" tab to see just how easy it is to create delicious smoothies time after time. Get a 'How To Guide' for serving our smoothies in 3 steps with a free Smoothie Promo Pack!
Which Smoothie Juice is Best?
To make the perfect smoothie we recommend using a delicately balanced juice that won't overpower the delicious flavours of the smoothie fruit. We create our Apple and Pear Juice with the perfect combination of sweetness and acidity to complement every one of our smoothie flavours. This carefully balanced juice is made with natural ingredients and contains no artificial colourings, flavouring, preservatives or sweeteners.
Our smoothie mix sachets 
Our smoothie mixes only ever contain premium Grade A, sustainably sourced, 100% traceable fruit and vegetables. For example the bumble bees used for pollination of our strawberries in Morocco initially pass through a bath of fungicide which reduces the quantity and residues compared to spraying. The fruit and vegetables in our smoothie sachets are sourced and frozen by Crops, our partners for the past 10 years. Crops own farms all over the world in a never ending quest to grow and supply the very best fruit.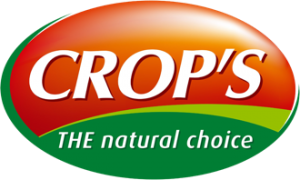 Get started with award winning smoothie blends
Our wholesale smoothie range contains a mix of superfood, classic and organic smoothie flavours! Some of our bestselling smoothie blends taste so great that they have even won Great Taste Awards! We recommend starting with one berry red, one tropical and one green smoothie for a balanced smoothie menu that contains something for everyone!
Got a blender? We recommend a commercial blender to blend our frozen smoothie fruit such as the Problend 950SE which has been specifically designed for our smoothies.
Promote your smoothies!
Promote your smoothie range with our selection of Point of Sale Smoothie promotional material! Enjoy a free Smoothie Promo Pack including posters, counter cards and table talkers with your first order. We also stock menu boards, pavement signs and smoothie of the day boards to help you promote and sell your smoothie range!