Description
Freshen up your menu for winter with The '99' Bundle – 3 organic smoothie blends and 3 bestselling milkshakes. This is perfect for cafes looking to switch up the drinks range.
This wholesale shake and smoothie bundle contains the perfect mix of organic smoothies – one green, one berry and one tropical smoothie; as well as one fruity, one indulgent and one chocolate shake!
Retail value = £445.50
The Organic Smoothie Blends – nothing by Grade A fruit & veg:
The Shake Blends – luxurious ice cream with real fruits and infusions for a thick shake:
Serve organic smoothies in 3 steps:
Add 200ml of Apple & Pear Juice to a blender – the perfect juice to compliment every smoothie!
Empty the smoothie sachet into the blender
Blend for 35 seconds and serve!
We recommend adding 1 case of Apple & Pear Juice to this order to make all 45 smoothies!
Serve shakes in 3 simple steps: 
Add 200ml of milk to a blender
Empty the contents of a shake tub into the blender
Blend for 20 seconds and serve!
---
About Projuice Smoothies
All our smoothies are supplied in easy-to-use 150g frozen packs. The fruit and veg smoothie sachets are supplied in wholesale boxes of 30 servings. To create the perfect thick Smoothie firstly empty the pack contents into a blender, add 200ml of juice and finally blend for 35 seconds. Check out the "how to video" tab to see just how easy it is to create delicious smoothies time after time.
Our smoothies only ever contain premium Grade A, sustainably sourced, 100% traceable fruit and vegetables. For example, the bumble bees used for pollinating our strawberries in Morocco initially pass through a bath of fungicide, reducing both the quantity and residues compared to spraying.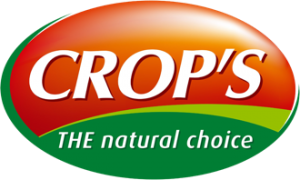 The fruit and vegetables in our smoothie sachets are sourced and frozen by Crops, our partners for the past 10 years. Crops own farms worldwide in a never-ending quest to grow and supply the very best fruit.
See the whole range of Smoothie Sachets here
30 BOX DIMENSIONS: 26cm x 39cm x 13cm