Description
Add Smoothies to your menu with our Ultimate Smoothie Bundle
Includes 30 sachets of all 12 flavours (non organic). Trial them all to see which are the most popular!
Retail Value: £1422 (Based on 360 smoothies @ £3.95)
What's included in the Ultimate Smoothie Bundle?

360 Smoothies
(30 sachets of the flavours below)
72 Litres of Apple & Pear Juice
A4 counter card
A3 Posters x 2
A5 Table Talkers x 10
Refrigerated delivery
Exclusive Bundle Offers
£60 OFF: NEW for 2021 Pavement Sign
10% OFF: 200 Recyclable Cups, Lids and Paper Straws
£20 OFF: Problend 950SE Commercial Blender
Simply add them to your basket from the drop-down above.
30 x Berry Burst
Blueberries, Blackberries, Blackcurrants and also Banana
30 x Raspberry Heaven (Great Taste Winner)
Raspberries, Mango, Blueberries in addition to Apple
30 x Passion Storm
Passion Fruit, Papaya, Guava, Peach, Pineapple and also Aloe Vera
30 x Green Reviver (Great Taste Winner)
Kale, Banana, Lemongrass plus Mango
30 x Pineapple Sunset
Pineapple, Papaya and also Mango
30 x Mango Dream
Mango and Pear
30 x Strawberry Delight
Strawberries, Peach and Papaya
30 x Strawberry Fantasy
Strawberries and Banana
30 x Super Green 
Avocado, Spinach, Spirulina, Basil, Lime, Apple
30 x Ginger Beets
Beetroot, Ginger, Pineapple and Blueberries
30 x Acai Kick
Acai, Mango, Strawberries, Blueberries
30 x Coconut Crush
Coconut Milk and Pineapple
*contains skimmed milk
Simply blend with 200ml of apple and pear juice for the perfect smoothie time and time again
Supplied in packs of 30 (1 pack = 1 Shipping Box)
---
About Projuice Smoothies
All our smoothies are supplied in easy to use 150g frozen packs. The fruit and veg smoothie sachets are supplied in wholesale boxes of 30 servings.

To create the perfect thick Smoothie firstly empty the pack contents into a blender, next add 200ml of juice and finally blend for 35 seconds.
Check out the "how to video" tab to see just how easy it is to create delicious smoothies time after time.
Our smoothies only ever contain premium Grade A, sustainably sourced, 100% traceable fruit and vegetables. For example the bumble bees used for pollination of our strawberries in Morocco initially pass through a bath of fungicide which reduces both the quantity and residues compared to spraying.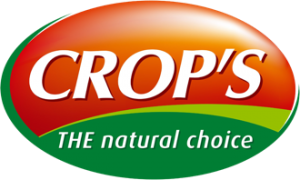 The fruit and vegetables in our smoothie sachets are sourced and frozen by Crops, our partners for the past 10 years. Crops own farms all over the world in a never ending quest to grow and supply the very best fruit.
See the whole range of Smoothie Sachets here
30 BOX DIMENSIONS:
26cm x 39cm x 13cm