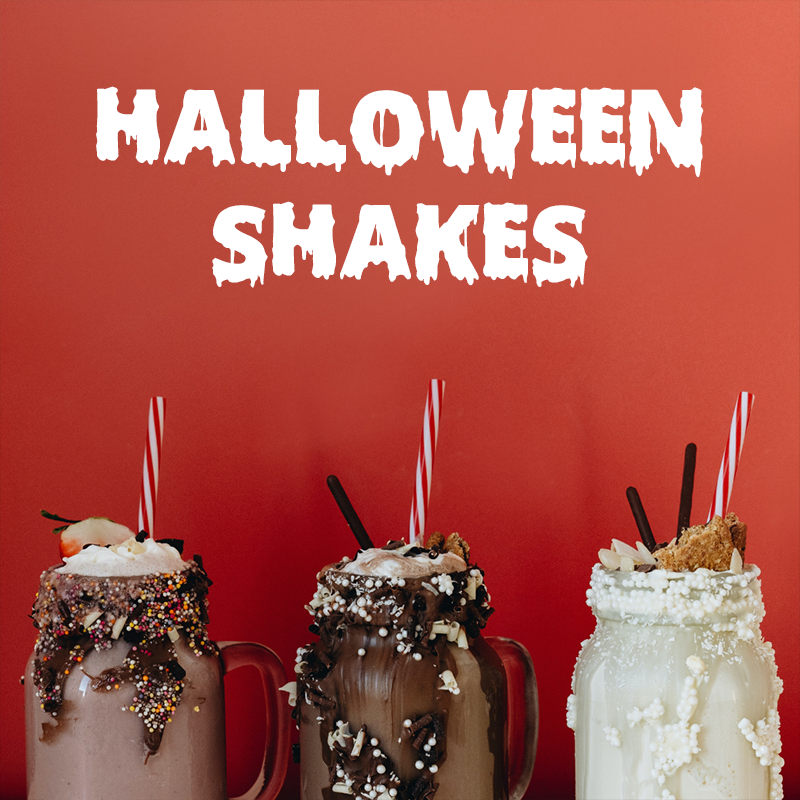 Halloween Milkshake Ideas
Leave customers feeling shake-y with hell-a scary Halloween Shakes! Here are 3 Halloween milkshake ideas for a spooky Milkshake Menu! Perfect Halloween menu ideas for restaurants, Halloween café ideas or Halloween catering! Don't leave it to trick or treat, get ahead with these easy Halloween menu ideas!
1. Salted Caramel Halloween Milkshake
Transform your Salted Caramel Halloween Milkshake into a Devilish Salted Caramel Milkshake. A hell-a good combination of salted caramel pieces and ice cream. An excellent addition alongside your Halloween food menu!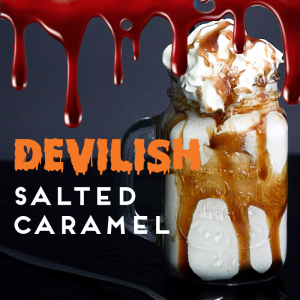 2. Chocolate Halloween Milkshake
Next in our Halloween shake ideas is the Shock Choc Chip Shake – A shockingly good chocolate milkshake with chunky chocolate chips. Our vegan Chocolate shake version has one a Great Taste Award too!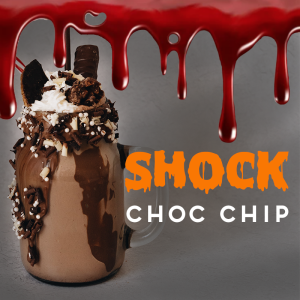 3. Cookies and Cream Milkshake
Prepare yourself for the last of the spooky menu ideas… try transforming a Cookies and Cream Milkshake to Cookies and Scream! Leave customers screaming for more with the creamy yet crunchy blend of cookies and luxurious ice cream.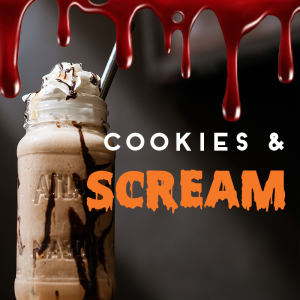 Further reading: Check out our recipe ideas for 3 ways with shakes! Have you ever considered transforming your shakes into coffee shakes for the coffee lovers?
Why Choose Projuice As Your Milkshake Supplier
At Projuice, our milkshake bases are incredibly versatile. Our milkshakes are pre-portioned into recyclable paper tubs and made with luxurious ice cream and chunky additions such as whole strawberries, chocolate chips, salted caramel pieces and so much more!
The perfect base for a classic milkshake by just adding milk, or a bases for coffee shakes with the addition of espresso! Or go a step further with freak shakes for the ultimate milkshake treat!
Simply serve our milkshakes in 3 simple steps: 1) Add 200ml milk to a blender, 2) Add the contents of a shake tub and 3) Blend for 20 seconds and serve!
Get everything you need to start serving premium, award winning milkshakes. Start with a bundle or shop the shakes individually and enjoy free POS with your first order.
Shop the full range of café concepts online now. Or get in touch to discuss stocking your cafe.